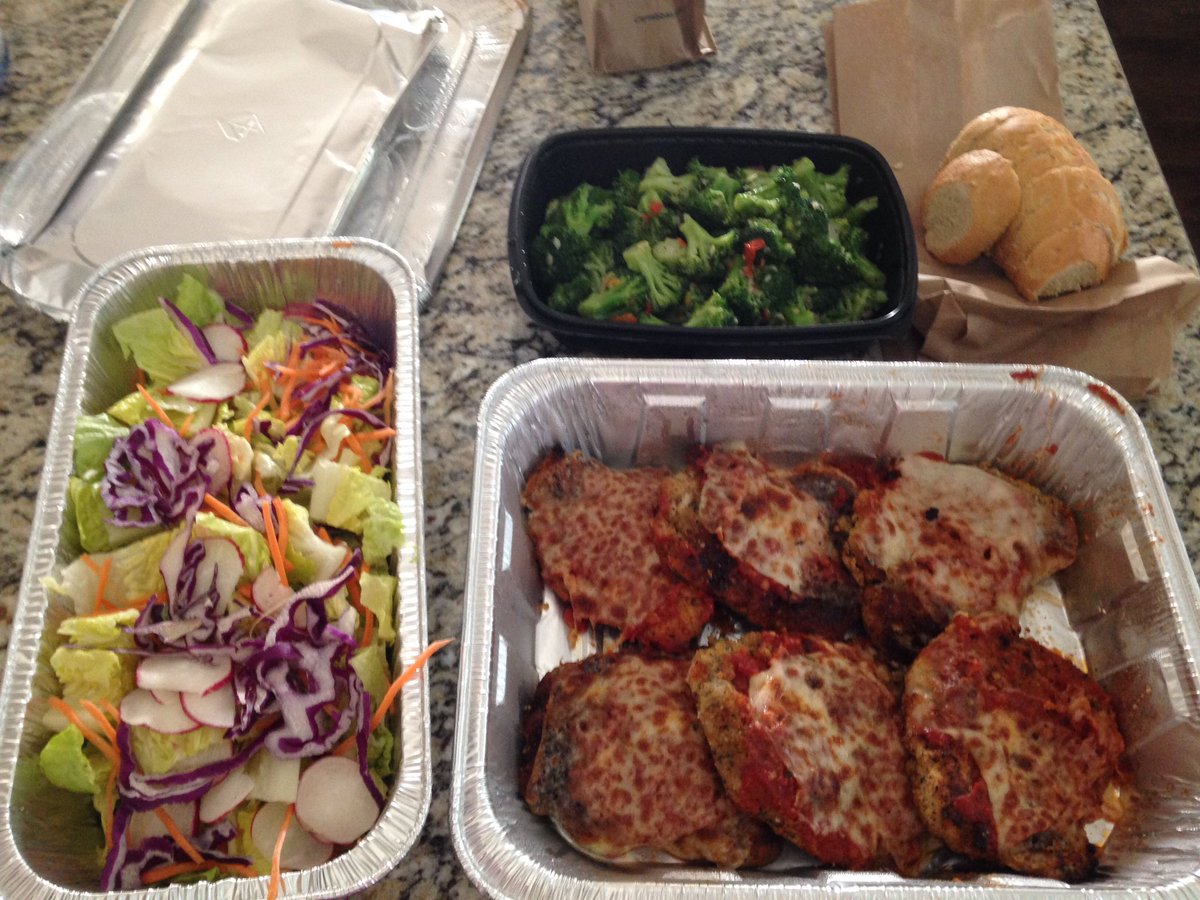 Bring home a made from scratch family meal. Each bundle includes an entree, salad and fresh baked bread to feed 4 to 6 people. Prices starting at 34.99
The entree choices are:
SPAGHETTI: Topped with our pomodoro sauce, bolognese meat sauce, meatballs or sausage.
CAVATAPPI CARRABBA: Cavatappi pasta tossed with our made from scratch Alfredo sauce with wood-grilled chicken, sauteed mushrooms and peas.
LASAGNE: Only available by calling your local Carrabba's 4 hours in advance. Pasta layered with our pomodoro sauce, meat sauce, ricotta, romano and mozzarella cheese.
CAVATAPPI ALFREDO: Our made from scratch alfredo sauce tossed over Cavatappi pasta.
CHICKEN MARSALA: Wood grilled and topped with mushrooms and our Lombardo Marsala wine sauce. Served with choice of Cavatappi, garlic mashed potatoes, or seasonal vegetable.
CHICKEN PARMESAN: Coated with Mama Mandola's breadcrumbs, sautéed and topped with our pomodoro sauce, romano and mozzarella. Served with choice of Cavatappi, Garlic Mashed Potatoes, or Seasonal Vegetable.