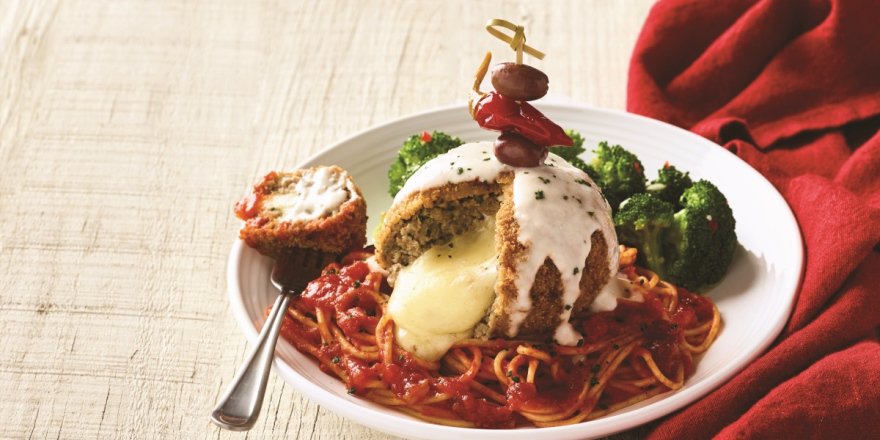 MEATBALL MAGNIFICO "GIANT STUFFED MEATBALL
": An oversized homemade meatball, hand breaded and stuffed with mozzarella cheese. Served over a bed of Spaghetti Pomodoro, topped with a rich parmesan cream sauce. Served with your choice of side.
PROSCUITTO & FONTINA STUFFED PORK CHOPS:
Two center-cut, wood-grilled pork chops stuffed with fontina and prosciutto, topped with our Lombardo Marsala wine sauce. Served with your choice of side.
LOBSTER RAVIOLI:
Ravioli stuffed with lobster and romano in our white wine cream sauce topped with diced tomatoes.
CHOCOLATE HAZELNUT BANANA CROSTATA:
A light and crispy open-faced banana tart freshly baked in our wood-fired oven and topped with chocolate hazelnut spread, salted caramel sauce, vanilla ice cream and fresh mint.